1. Carol says:" My husband and I love to invite friends and relatives for gathering. "
Carol and her spouse have 3 cute children. They own a sweet home and now staying in Kuala Lumpur. According to her saying, they love to organise small gathering at their house and putting their beloved friends together. So they build a glass room in their garden and filled with sunshine.
They came to us and said:" We are looking for a round dining table. Simple, modern and durable." After a conversation and look into their requirements, we proposed the round wooden dining table and picked 6 units of comfortable dining armchairs for them.
Yes! They love it!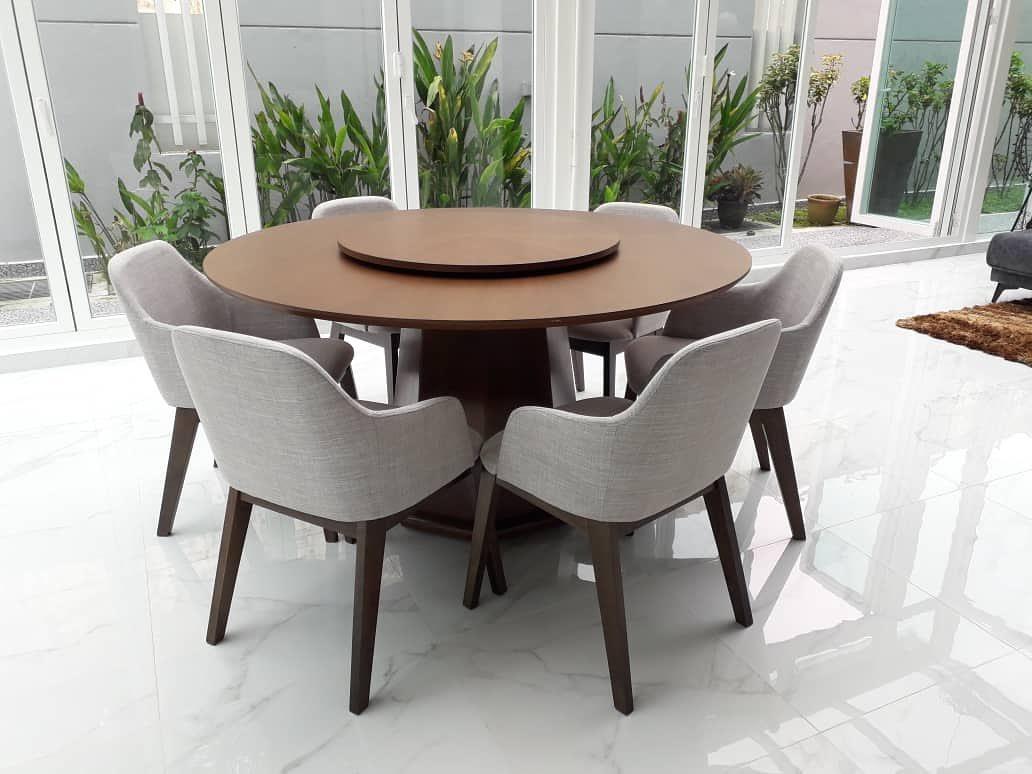 2. Chloe's Customized Aqua Clean Fabric L-Shape Sofa For Her New House
After few market surveys on the sofa, Chloe came to us. In our showroom, there is a new arrival sofa catched her eyes. She tested it and immediately in love with the sofa. However she seem like quite dissatisfied with the fabric and color options.
Then she asked:"What if I bring my own fabric and you help me to upholster the sofa?" Yes we made the deal for her. This young lady went to the fabric market and bought us her favourite aqua clean fabric. We delivered the fabric to our factory for production.
Till her new house was completely renovated, we delivered and installed her specially custom-made L-shape sofa in her living room. Wow!